Criminal Defense Attorney
Criminal Defense Attorney John will handle all disputes regarding the following: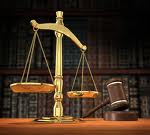 Vigorous Criminal Defense Attorney
Criminal Defense cases are expertly handled by Law Offices of John Danielski. He will provide an aggressive defense strategy that will stand up to battle on your behalf.
Criminal Defense Lawyer Services — Misdemeanors to Felonies, personal or property crimes and inchoate (attempt charges)
From misdemeanors to the highest felonies, we can handle the job! Allow many years of experience and trial work to assist you. John Danielski works successfully throughout the State of Michigan. So, he knows how to approach different prosecution angles, various judicial personalities, and preferences, and how to relate to jurors of every background.  Danielski will take you through every step of the system, keeping you informed as possible. Furthermore, he will take your legal matter as importantly as you do.  As a result, he will protect your rights as if they were our own!
Contact Law Offices of John Danielski
The Law Offices of John Danielski is in Taylor, Michigan, serving people throughout southeast Michigan, including Wayne, Monroe, Washtenaw, Macomb, and Oakland counties. Please call us at 734-284-9399  to set up a free initial consultation.