Alimony Attorney / Spousal Support Lawyer
Alimony Attorney, John Danielski represents people in Michigan. Consequently, spousal support (alimony) is defined as an allowance of money or property paid to a spouse.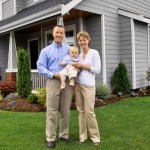 Due to a fact it is set up to pay for a spouse's health, education, maintenance, and welfare.
John Danielski tells his clients, "I can't protect your heart, but I can protect your rights." Which means he will work diligently to make sure you get a fair settlement during the spousal support process. Furthermore, the Lawyers at the Law Offices of John Danielski will get the results you want and the settlement that you deserve.
Alimony Attorney – Representing Your Needs in Court
As a spousal support attorney, John Danielski takes the time to describe Michigan's laws and assess your personal situation.
Since the courts will look at a variety of factors in a couple's history.  This information will play a factor when it comes to determining spousal maintenance and how long it will last.
These include, but are not limited to:
Length of the marriage
Spouses' individual contributions to the marital estate
Ages of spouses
Health
Prior standard of living
Necessities
Each spouses' earning abilities
In addition, the court will look at equity and balance the fairness of the spousal support award. Therefore taking into account the amount needed and what the paying spouse can afford. While also making sure neither spouse is impoverished during the process.
Contact the Law Offices of John Danielski
The Law Offices of John Danielski is in Taylor, Michigan, and serves people living throughout southeast Michigan, including Wayne, Monroe, Washtenaw, Macomb, and Oakland counties. Contact us by filling out the form on this website, or call us at 734-284-9399 (local) or 866-249-3561 (toll-free) to set up a free divorce lawyer initial consultation.