Bankruptcy Lawyer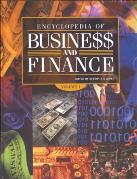 All Bankruptcy Lawyer issues are draining. As a result of experience, John understands the relevant case law needed to guide you through the difficult bankruptcy process.
Bankruptcy laws help people who can no longer pay their creditors get a fresh start.
Most cases are filed under the three main chapters of the Bankruptcy Code – Chapter 7, Chapter 11, and Chapter 13. Federal courts have exclusive jurisdiction over bankruptcy cases. This means that a bankruptcy case cannot be filed in a state court. More on bankruptcy cases
Contact the Law Offices of John Danielski for a Bankruptcy Lawyer
The Law Offices of John Danielski is in Taylor, Michigan, serving people throughout southeast Michigan, including Wayne, Monroe, Washtenaw, Macomb, and Oakland counties. Please call us at 734-284-9399  to set up a free initial consultation.